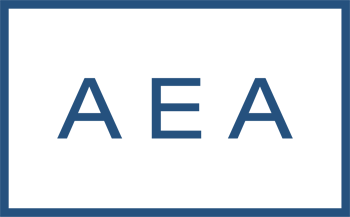 AEA is a pioneer in the private equity industry managing more than $15 billion of invested and committed capital on behalf of sophisticated investors worldwide (as of March 2020). AEA's funds span multiple investment strategies, including buyouts of middle and lower middle market companies as well as mezzanine and senior debt investments.
Over the last 20 years of its over 50 year history, AEA has been an equity or debt investor in more than 280 middle market businesses totaling nearly $16 billion of invested capital. The AEA buyout funds invest across three primary sectors: Value-added Industrials, Consumer, and Services while the AEA debt funds invest across a diverse set of industries. AEA seeks to invest in well-positioned, strong cash flow businesses that can benefit from AEA's investment insights and improve operationally, strategically, and financially. AEA has a long and successful track record of building businesses, often within niche and complex subsectors of its core focus areas, and in particular with family- and management-owned or influenced businesses as well as corporate carve-outs.
Adhering to this time-tested, disciplined strategy, AEA has achieved success as an absolute return private equity investor capable of delivering consistent, attractive risk-adjusted returns through various economic and financial cycles.
For more information on AEA Investors, please visit www.aeainvestors.com.